After graduating from college in 1996, I began my career as a web designer. My first job was working at MTV in Times Square for their online division - super cool job to have as my first. I ran out of money and wanted to be closer to family so I moved to Austin, TX where I worked for a start-up originally called notHarvard.com (until Harvard sued them). The internet industry during this time was so much FUN - incredibly entrepreneurial and non-traditional in the day-to-day. Flexible working hours, comfy attire, even in some cases beer in the company fridge! Whoohoo!
However, as much fun as I had, when the economy dropped so did the industry and it left me reconsidering my career. I have always LOVED fashion (writing Vogue at age 15 telling them I wanted to work for them one day). I found an up and coming handbag line and naively emailed their office. To my surprise, they wrote back and told me I should look into Fossil. All worked out and I spent 13 years there and traveled the world with them learning a whole new skillset. During that time I married, started a family, and found myself at yet another crossroad of longing to return to my home state of Arkansas and raise my family there.
Small town living won out and I now find myself in Northwest Arkansas and closer to family. I still sometimes miss the city life so I travel back every few months to get my fix but am quite content in the slower pace of NWA! Since moving here I have been designing and consulting under my business, FINT + CO, and also have partnered with former colleagues in creating a small start-up.
Since COVID, I have used this time to immerse myself back into the world of digital design and have really enjoyed learning the new tools and software. I look forward to increasing my skillset in this.
I have been working out of my home office for six years now and am eager to find a new creative position in an actual office interacting with other humans other than my dog!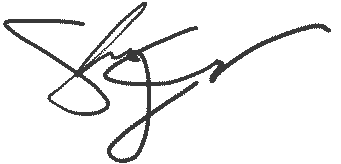 Product Design
Product Development
Consumer Goods
Fashion Accessories
Paper Goods
Technical Specifications
Material Development
Factory Communications
Graphic Design
Trend + Brand Direction
R+D
​
Packaging Design
Digital Asset Creation
Pitch Presentations
Marketing Collateral
Photography Liason
Adobe Creative Suite
Illustrator
InDesign
Photoshop
Microsoft Office
Basic HTML
UI/UX Fundamentals
​
Team Mentor
Effective Collaborator
Productivity Tools
Clear Communicator
HR Recruitment
​